A murderer who has never revealed where he hid his wife's body will be released from prison after the Government decided not to challenge the decision.
Russell Causley made legal history in the UK last year when he became the first prisoner to face a public parole hearing.
Causley was jailed for life for killing Carole Packman, who disappeared in 1985, a year after she moved her lover into the family home in Bournemouth, Dorset.
He was released from prison in 2020 after serving more than 23 years for the murder, but was sent back to prison the following year after breaching his license conditions.
Earlier this month, the Parole Board said he was fit to be released from prison again.
At the time, Justice Secretary Dominic Raab, who described Causley as a "calculated killer" who "cruelly prolonged the suffering" of Ms Packman's loved ones by "refusing to reveal the whereabouts of her body" – said he was "carefully" considering whether to appeal the decision.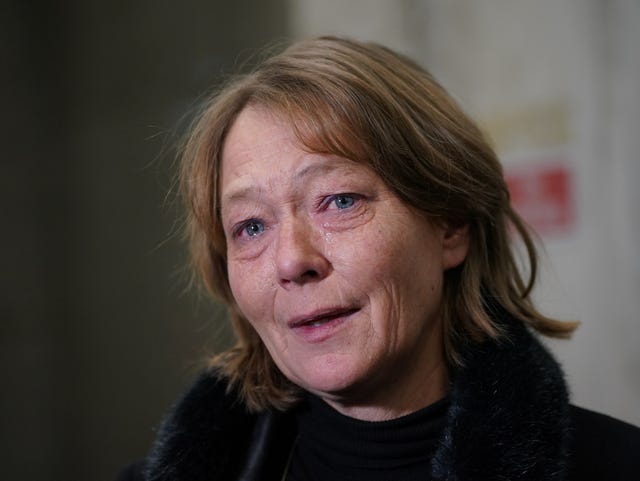 But on Tuesday the Ministry of Justice (MoJ) confirmed it would not ask the Parole Board to reconsider the sentence because there were no grounds for doing so.
A spokeswoman for the Ministry of Justice said: "We have thoroughly examined the Parole Board's decision, but detailed legal advice concluded that there was no reason to ask them to reconsider their decision.
"We know this will be incredibly difficult for Carole Packman's family, but Russell Causley will be under close supervision for the rest of his life and could be returned to prison if he breaches the strict conditions of his release.
"Our parole reforms will defend the rights of victims in cases like this, making public safety the overriding factor in parole decisions and adding a ministerial veto to the release of the most serious offenders."
The Secretary of Justice can challenge the Parole Board's decisions only if there is an error of law or if there is evidence that the process was followed incorrectly, the same threshold as for judicial reviews.
Causley and Ms Packman's daughter, Samantha Gillingham, from Northamptonshire, previously told the PA news agency she was "disappointed" by the decision to release him again and described the parole process as a "box exercise", and added: "There's nothing I can do… We still don't know where my mother is."
She still hopes to meet her father, after decades of asking him to confront her about her mother's disappearance.
The Parole Board said reviews are done "thoroughly and with extreme care" and protecting the public was the "number one priority".
Causley will be subject to "strict" license conditions, including having to live at a certain address and face restrictions on his movements, activities and who he contacts.