More than 100,000 vouchers meant to help people pay their energy bills in October have lapsed unclaimed, new figures show.
Figures from PayPoint, which has been sending out hundreds of thousands of vouchers each month, showed that almost one in five vouchers (19%) as of October have still not been claimed.
They have now expired, meaning thousands of households will miss out on £66 of government support.
Sources familiar with the scheme estimate that PayPoint will have issued more than three quarters of a million vouchers by October.
Meanwhile, the data also shows that 20% of vouchers issued by PayPoint in November have yet to be used, leaving families with less than two weeks to redeem them.
November vouchers expire on February 5. Those issued in December, of which 77% are redeemed, expire on March 8, while families have until April 9 to redeem the January vouchers.
So far only 55% of the vouchers issued by the company in January had been redeemed by last Sunday, when the data was collected.
The vouchers are part of £400 pledged to households last May to help keep their homes warm this winter.
The Energy Bill Support System (EBSS) is automatically applied to households with smart meters and those paying by direct debit.
But customers with prepaid meters, who are often among the most vulnerable in society, receive an email or a voucher.
This means they have to actively go to a recharge point to redeem their support.
While the vouchers aren't being used by everyone, the redemption rates are similar to other government supports, PayPoint said.
"EBSS vouchers continue to be redeemed at a rate and volume that is consistent with similar government schemes we've helped facilitate, such as the Warm Home Discount," said Steve O'Neill, director of corporate affairs and company marketing.
The data, shared by PayPoint with the PA news agency, shows that 86.6% of vouchers sent by email in October were redeemed, compared to 79.7% of those sent by post.
In November, this ratio was reversed, with 75.8% of vouchers sent by email and 80.7% of vouchers posted.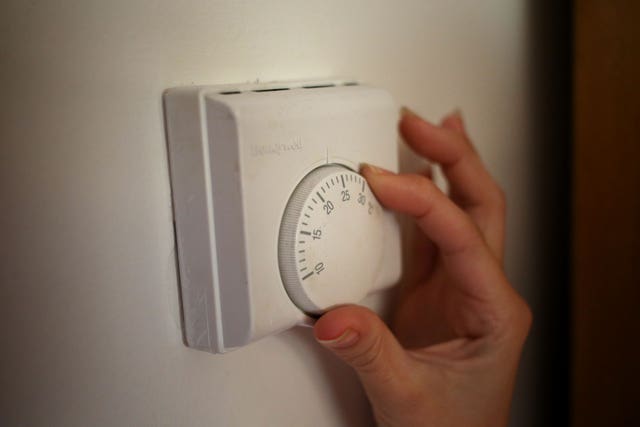 Postal strikes had caused problems in December for people wanting to get their vouchers, but it had now made up for itself, O'Neill said.
"It is encouraging to see that the redemption of postal vouchers issued in December has now caught up with those issued by email," he said.
"By 18 December 2022, only 16.6% of the month's postal vouchers had been redeemed, following industrial action and a delay in deliveries.
"The fact that we are now at 77% is a testament to the hard work put in by tens of thousands of UK retailers over the Christmas and New Year period, offering flexible opening hours and local access to redeem vouchers quickly once they arrive."
Earlier this week, the Government asked some energy suppliers to up their game after their reimbursement rates remained too low.
Data shows that 29% of all vouchers issued have not been redeemed.
The data showed that E Gas and Electricity had performed best with a redemption rate of 85%, while Bulb ranked second with 79%.
Scottish Power, Good Energy and Utilita were the worst performing suppliers.